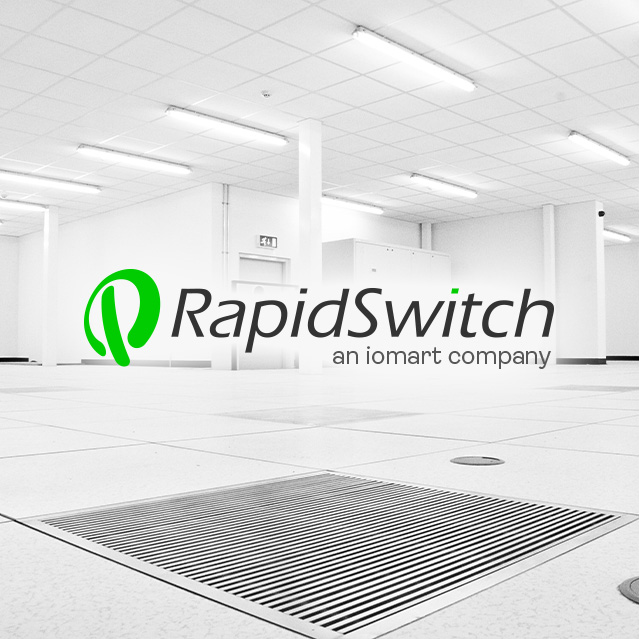 Getting IT done.
We focus on solving your infrastructure and hosting problems with the most comprehensive product and service catalogue in the world.
Pre-Built Servers
from £50.00 per month
Choose a prebuilt dedicated server for instant provisioning of the most power-per-pound available on the internet
Up to 5x cheaper than AWS
Instant Provisioning
Huge range of servers
Ideal for development
Custom Servers
from £89.99 per month
Customise your dedicated server to tailor to your workload. Contact our technical sales team for pricing on longer term commitments.
Remote management included
Hardware RAID with flash cache
Unlimited bandwidth as standard
Up to 40G connections
Latest Intel processors and chipset
GPU Servers
from £199.00 per month
Experience superior connectivity and unbeatable dependability with Rapidswitch's adjustable GPU servers, designed for your high-performance computing demands. Browse our GPU servers today.
CPU: i3 CPU
RAM: 16GB RAM
HDD: 120GB SSD
GPU: Nvidia GPU (3500 Cores)
BW: 1000Mbit Unmetered Connection
From standalone dedicated servers through to complex infrastructure solutions, we are the longest standing UK dedicated hosting provider with fully owned datacentres and a private, UK-wide network. We guarantee to deliver a solution at the lowest possible cost.
Our technical architects can design hosted infrastructure, on-prem solutions, public cloud platforms, and convert monolithic applications into microservice architecture for containerised platforms.
We are experts in application design and hosting solutions – use us to get what you need at the price you need it.
Unbeatable dedicated servers
We have a full range of dedicated server solutions, from older generation servers through to cutting-edge, high performance computing appliances from Intel and Nvidia. We cannot be beaten on price – that's a promise.
Backup and Disaster Recovery
We have a range of enterprise backup and data-recovery solutions, including disaster recovery for infrastructure and office. Your data is the lifeblood of your business. We can replicate it, store it, retrieve it and protect it. Our services range from single service backup solutions through to in-office, multi-country backup and disaster recovery platforms.
Cyber Security Portfolio
Our network is protected from attack through in-line DDoS protection from Arbor, the world's leading manufacturer of cyber threat protection, network visibility and threat intelligence services. In addition we can offer in-depth threat protection and analysis services, penetration testing, and network security appliances.
FPGA and GPU Servers
Machine learning, AI, crypto-mining, and application acceleration are all possible with our Intel FPGA servers and Nvidia GPU solutions.  We support scientific research with concessionary pricing. With a small team of data scientists we are able to advise and assist with machine learning best practices.
Leased Lines and SD-WAN
Connect securely and privately to your infrastructure from office and private datacentre locations through our point-to-point leased line services and optional fully managed SD-WAN solutions. Complete with monitoring and management for end to end support.
Public Cloud Connectivity
All of our UK datacentres are connected straight into AWS, Azure, GoogleCloud and many other cloud exchanges courtesy of our CloudConnect service. Deliver true hybrid cloud services, with office-datacentre-cloud connectivity possible so that all platforms can run their software in the environment that is best suited for the application's users.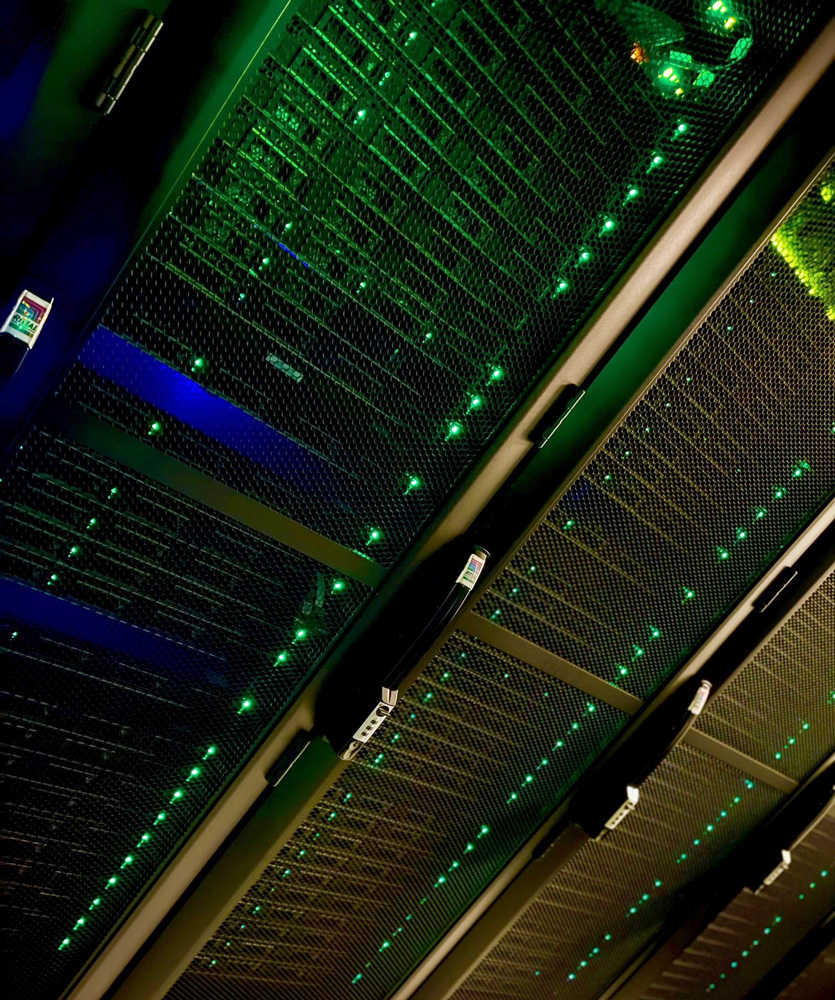 We guarantee to deliver the best service and solutions for self-managed infrastructure
Established for over 20 years with over 90,000 dedicated servers deployed across 13 UK datacentres, Rapidswitch has one focus – deliver the best dedicated server and infrastructure service available anywhere in the world. We are big enough to offer every possible infrastructure service available. From DDoS and network threat detection through to backup and disaster recovery solutions, we have an extensive portfolio of products and services that has no gaps. We cannot be out-grown by our clients, with over 13 datacentres in the UK and dozens more globally. Our network is one of the largest in the UK But infrastructure is meaningless without the staff to deliver the service. We pride ourselves on being the number one server and infrastructure specialist in the world and that expertise is delivered through people. Scale is nothing without service and we live and breathe technical staff from our front-line sales through to our datacentre engineers. We will guarantee to deliver infrastructure solutions to solve your business problems. Speak to us, consult with us, and let us prove our competence to you.